Ship From 4 Warehouse
Our warehouse is based in California, Maryland and Illinois. Under normal circumstances, it will take up to 1 working day for your order to be processed and 95% of our orders are delivered within 1-5 working days.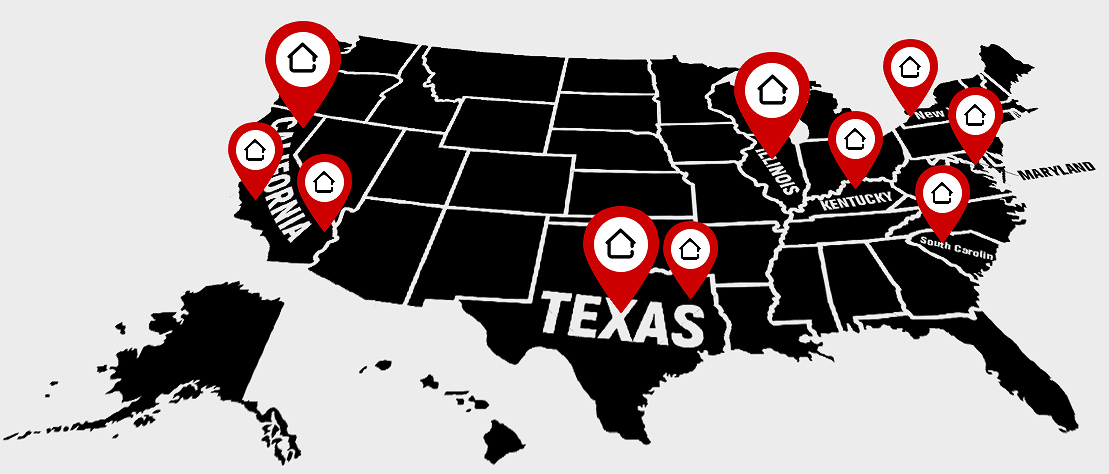 What's In The Box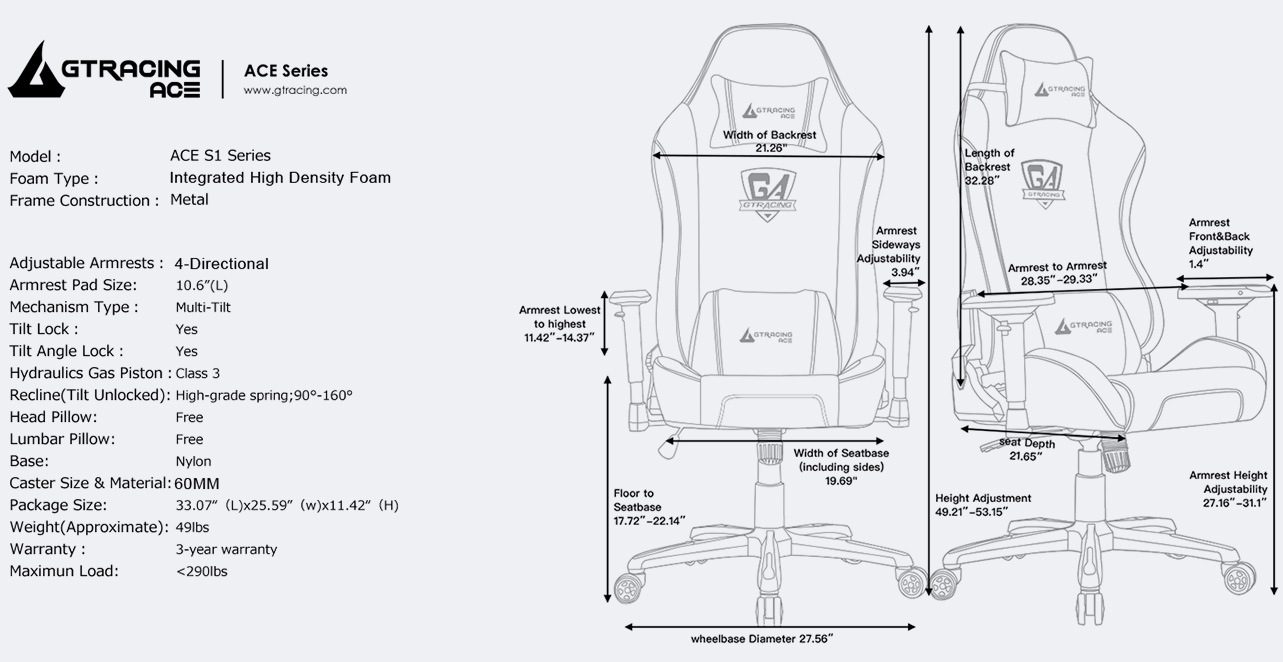 Customer Reviews
Write a Review
Ask a Question
05/10/2020
Tyler S.
United States
04/10/2020
Aaron
United States
GTRACING ACE
So far 5/5. I use this chair for gaming and work. For work I'm at times sitting for about 8+ hours straight, my old chair that wasn't possible. After work I'm able to roll on over to my gaming PC and sit for another few hours without any pain in my back. I will be ordering another chair in a few months for my Wife for her gaming station. Thanks GTRACING!
13/09/2020
Clyde C.
United States
12/09/2020
Scott
United States
11/09/2020
Hardeek N.
United States
Gaming Comfort to the Max
I was looking for a gaming chair for a good amount of time, and once I found this one, I knew I needed to get it. Once it arrived (which didn't take much time at all), it was a super easy set up! I am so excited to keep using this chair for a long time to come and beat all my friends in whatever video games we play :)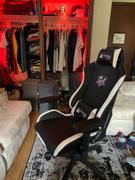 25/08/2020
Ljay
United States
25/08/2020
Sam
United States
Solid Chair
Chair is comfortable and my posture feels great. No complaints overall.
22/08/2020
Felix w.
United States
21/08/2020
Anna A.
China
cheap, soft, comfortable
Comfortable and also easy to put together. But the excellent customer service at GT racing helped get a replacement no problem.
18/08/2020
James D.
United States
Great chair at a great price
Was easy to assemble, even with my 3 year old "helping." Armrests are super awesome; was able to adjust them perfectly for how I position my arms when I'm gaming. Wasn't a big fan of the lumbar support pillow, but I think that's more of a general feeling than the fault of this chair specifically. Easily remedied by setting it off to the side. So far I'm really enjoying it and I don't think you'll find a better gaming chair for the price. Some things to note: -If the pillows are too large for you, there are zippers on the back that allow you to remove some of the stuffing. The material is easy to shape back. I had to remove some from the head/neck rest since it was a little too big. -The seat isn't very wide. If you are wider individual or have a big rear end or like to spread your legs far apart, be aware. -The legs of the chair aren't very long. If you're used to chairs with longer legs like I am, you'll want to make sure you don't lean too far in any direction or you'll tip.