Our Commitment To You.

Quality isn't easy and a good gaming chair needs to be constructed by a team that actually games regularly. This is where we come in, we are a team of engineers, designers and overall technology experts who are also hardcore gamers. We know exactly what was missing in gaming chairs today and have constructed a series of gaming chairs that fill that need.

Ergonomic Design: All our chairs are designed ergonomically, meaning that they perfectly align your neck and spine for optimal position while seated for a long time. Our chair perfectly curves to your back for an ideal lower back lumbar supported to keep you positioned in the right posture all the way through.

Adjustable Arm Rests: Regardless of height or weight, we needed to make sure that for you to be perfectly comfortable that your armrests are adjustable, we did that for you.

170 Degree Recline: A stable and sturdy recline system was engineered by a team who calculated that 170 degrees were the most optimal recline angle for you to enjoy comfort while still keep your body in the best position for it.

Mesh and Cushion Support: Our comfortable mesh fabric allows for breathability and comfort while seated during those long sessions. Your hips and bottom will thank you later.

Sturdy Construction: A powerful metal frame braces gamers of all weights and sizes for a strong finish so you never need to worry about whether or not those extra bags of Doritos will be too much for your gaming chair to handle

Headrest/Footrest: All our chairs come equipped with a comfortable cushion that supports your head, while some of our chairs opt in for a footrest for the extra comfort while seated.

GTRACING has considered every aspect involved in making sure that every detail in the perfect gaming chair was accounted for. Our quality is next to no one and we take pride in bringing you gaming chairs that are built with love and care.
Ship From 10 Warehouse
Our warehouses are based in
California, Maryland, Kentucty, South Carolin, New York and Illinois.
Under normal circumstances, it will take up to 1 working day for your order to be processed and 95% of our orders are delivered within 1-5 working days.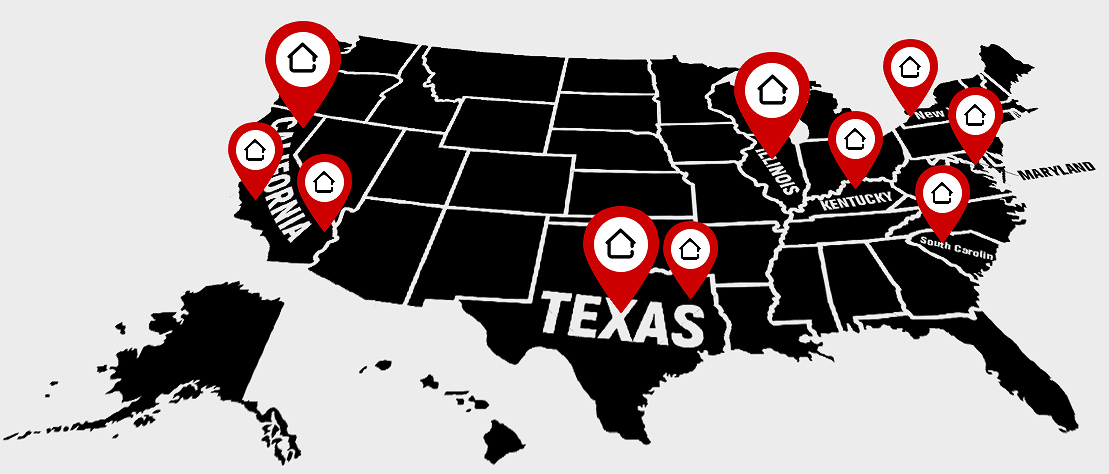 Customer Reviews
Write a Review
Ask a Question
Awesome Chair. Was looking to purchase a Secretlabs Titan, and by chance came across this chair, which is almost identical. Much better value for the money. Took a day to "break in" but since then has been extremely comfortable. I have lower back issues and after a few hours gaming in my old chair I would be in quite a bit of pain. Have not experienced that whatsoever with this chair. The lumbar support pad is great and literally after gaming for hours I have no pain. Win Win in my book.
YES IT DOES COME WITH HEADREST AND LUMBAR SUPPORT PADS! I was wondering this before I ordered. I bought this chair because sitting in my friend's Secretlab Titan chair ruined office chairs for me. From my research and experience, this is basically a Secretlab Titan clone both in specs and looks department. So you'll hear me compare it to that a lot in this review. I bought this instead of the Titan because I didn't want to spend $400+ on a chair. I got this for about $230 shipped during a sale, and for the price, it's an awesome chair. It's sturdy, quality is very decent (not as good as the Titan, but it's really good), and it's great for huge dudes (like me, 6'7", 280lbs). The foam is softer than the Titan, yet still firm enough to support my weight, which is good, because I thought the Titan was too stiff. The PU leather is comparable in feel to the Titan but only time will tell how it will hold up. 2 year warranty makes me feel better about that though. It is a little bigger than the Titan in physical size. It's also very easy to put together. There is one problem with this chair though. If you have a wide/big butt, avoid it like the plague, because the sides of the bottom flair up really steeply and putt a lot of pressure on my thighs. I can't imagine what that'd be like for a heavier dude. For this reason alone I'm giving it 4/5, otherwise if it weren't for that, it'd be a perfect 5. I definately think it's better value than the Titan for sure. There are some things about the Titan I really didn't like and that chair is literally twice the price.