Ship From 4 Warehouse
Our warehouse is based in California, Maryland and Illinois. Under normal circumstances, it will take up to 1 working day for your order to be processed and 95% of our orders are delivered within 1-5 working days.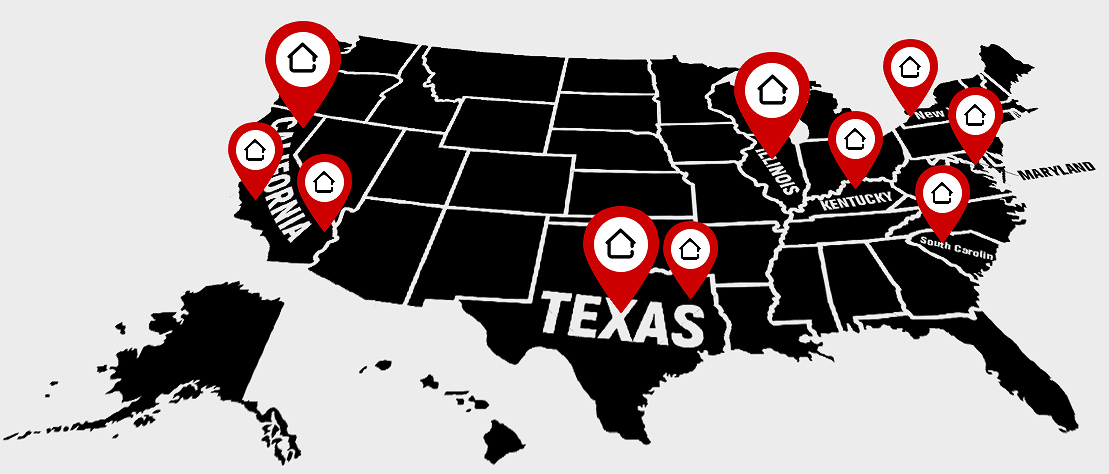 What's In The Box
What's In The Box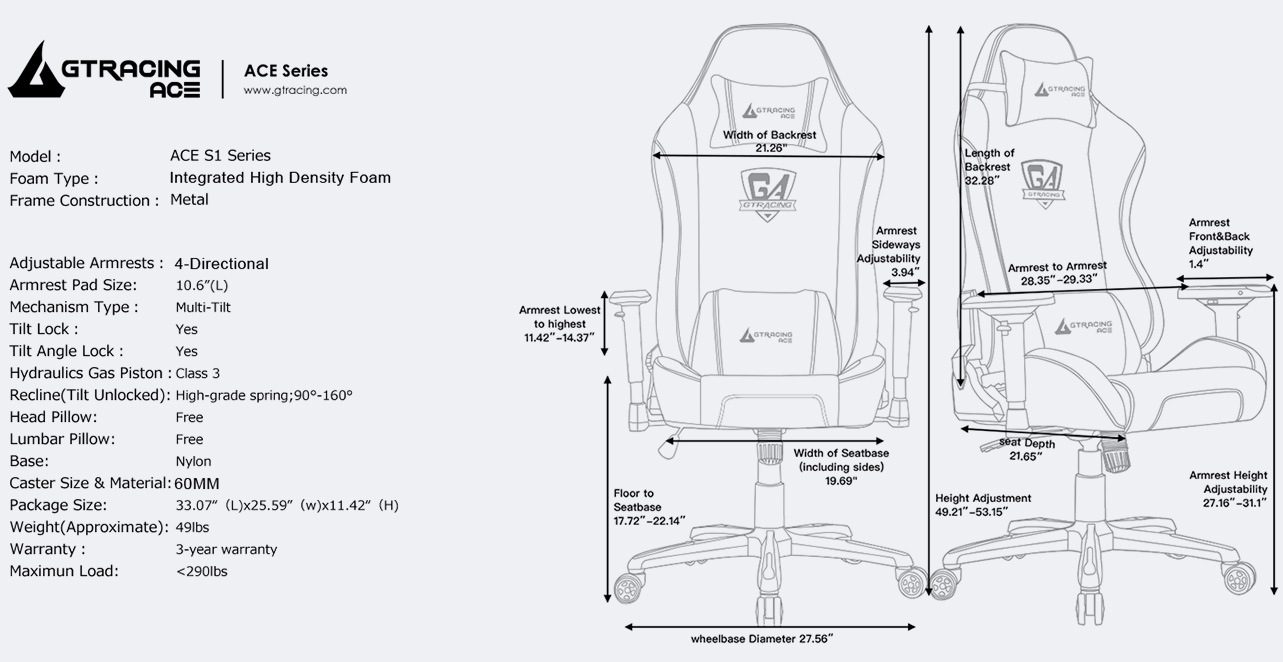 Customer Reviews
Write a Review
Ask a Question
Everything is great
An ergonomic office chair. After 3 months, this chair has held up very well. Everything is great. The cushion feels fine. It is comfortable for hours of gaming. I'm happy with my purchase.
Extremely pleased
I'm a daily gamer and streamer. I spent hours looking for a gaming chair that was sturdy, comfortable, and affordable. I ordered my chair about 3 weeks ago while it was Out of Stock as I was sure that it would be worth the wait. I didn't see any Available a week later so I contacted the manufacturer and was sent to voice mail. I got a call back within the hour and was told more would be available in about a week. Sure enough, the chair was in stock as promised and was being shipped. This chair has proven to be so popular that it sells out the day it is restocked. Feels pretty durable if treated nicely. My first impression is simply WOW! I love how comfortable this chair is. The base cushion is soft. The back and head pillows have excellent support, and the seatback feels strong enough to hold up for years. In summary, I am extremely pleased with this chair and I highly recommend it!
Love it!
It took about 20 mins to put it all together. The quality of this chair is really well made. It is very comfy when you sit on it. The chair reclines to almost flat position to have a comfortable rest. I love it. Plus it looks really stylish and modern. I recommend this chair
Great value
I am sitting and doing lessons via zoom all day. The chair fits my needs very well. Looks cool and I won't have back pains after sitting hours at a time. I'd recommend it.
Great chair with good value
Got mine last week. I love it! Sitting at my computer 8 to 10 hours a day, this chair offers support and comfort. It's nice for when my back hurts. A freind recommended this to me. I've been doing the same thing. I would recommend it if you are looking for a good value and great chair.
Good bang for buck
This chair is fantastic! It came well-packaged, and it took less than 30 minutes to put together. Chair itself is comfortable. I use it at one of my gaming desks and it has great support and ventilation for those long gaming hours. Overall, I'm very satisfied with the chair!
Pleased with this quality
I figured my son would be spending a good amount of time in gaming so he needed a nicer chair. Got this for my son's birthday to go with his new pc as a surprise. Ultra easy to put together (just took minutes) and it's great. I was so pleased with this quality.
Perfect for me
After a long day of work, I want to sit down and smash out some COD, fortnite, or apex, this chair keeps me comfortable. It is pretty easy to put together. I love the ergonomic design with the lower back support and then the way it curves for my spine. It is perfect for me.
Extremely comfortable
Really beautiful and extremely comfortable chair. My husband did most of the assembly. After getting it put together he too loves the chair and he is the one that uses it most often.
Highly recommend
I just received this chair last week and have used it quite frequently since then. I have been sitting for extensive hours at desk for the past week now and have no complaints. It's really comfortable and supportive. Highly recommend.