Ship From 4 Warehouse
Our warehouse is based in California, Maryland and Illinois. Under normal circumstances, it will take up to 1 working day for your order to be processed and 95% of our orders are delivered within 1-5 working days.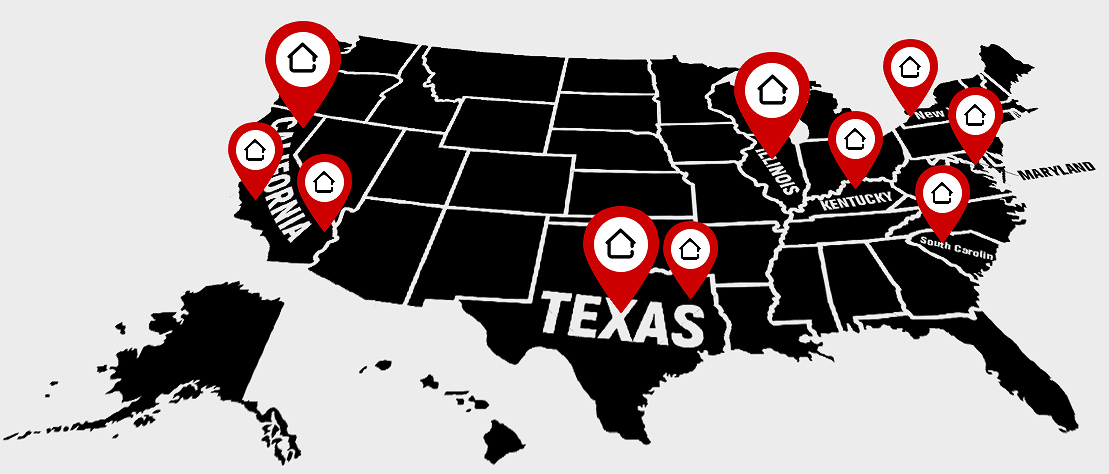 What's In The Box
What's In The Box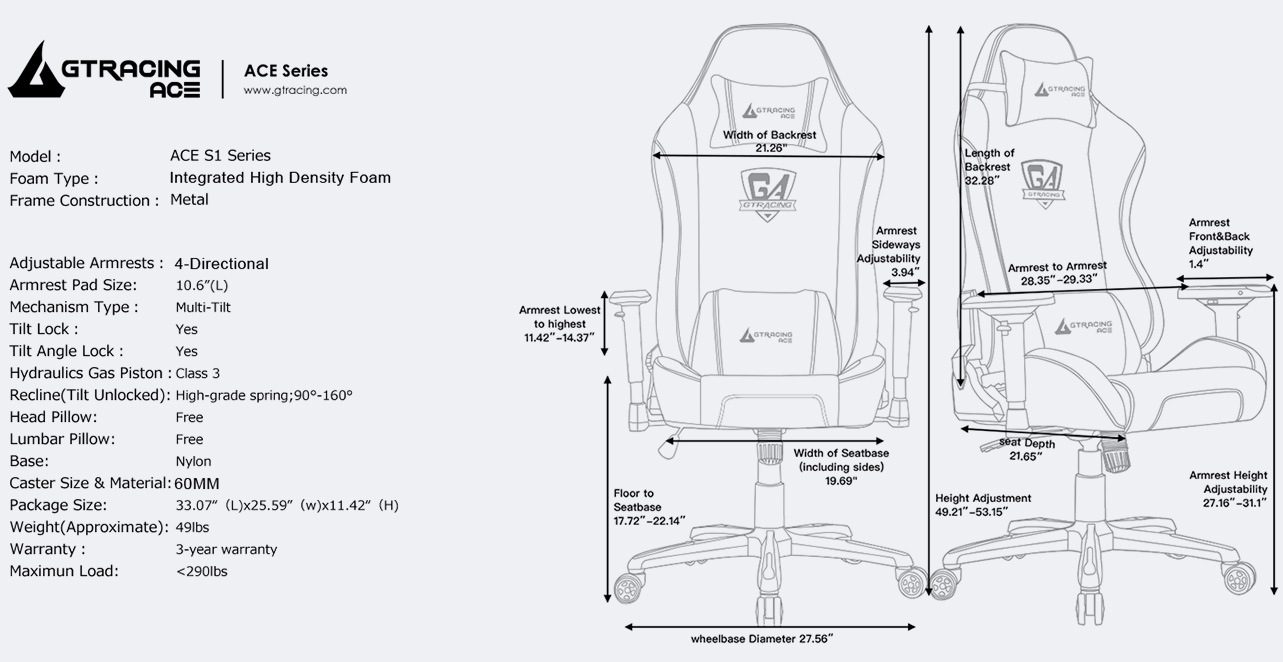 Customer Reviews
Write a Review
Ask a Question
AMAZING CHAIR!!!
I'm 5'10" and this fits quite well. It arrived quickly. The building instructions and tools were simple to put into action. I did have help, it took maybe thirty to forty minutes with extra care for precision. Furthermore, the included head and lumbar pillows are more than a nice touch. The materials are better than my last chair, straps for the pillows seem solid enough. For the cost, features, materials, etc., this is highly recommended.
Keep proper posture
I'm usually at the computer in my office and the included head pillow and lower back pillow very much add to the comfort of the sit. The chair is comfortable in a supportive way (this is not a lounger or casual office chair!!) which is ideal for a part time streamer pulling 20+ live hours a week on top of editing and general maintenance. I also have a shoulder injury that has become drastically better since swapping to this chair, the encouragement of proper posture does wonders. The quality is absolutely adequate, and may even exceed expectations.
22/06/2020
Antimagictoxin
Everything is awesome
Assembly was easy enough. It took me about 10 minutes. The chair feels pretty sturdy, with nothing significant that concerns me. The chair is quite comfortable. Padding is firm, but adequate. The included lumbar and head pillows also feel nice. All the points of adjusting make it really easy to find your sweet stop when working or gaming. Everything is awesome!
Pretty nice chair
I got it for my 7yr old son for his homework. A office chair is a must for him. Easy to assemble. He loves it and fits in it comfortably. The lumbar support is great, and the head rest is nice too. It's a pretty nice chair.
Gives every thing i wanted
Great chair! It came just in time for my birthday. I am very grateful! It wasn't too hard to put together as. The chair is a good firm that supports for extended sitting which is great for my back. What I like is the pillow, I was worried it would sit in an odd location on my head or back but it actually sits perfectly at my neck. The lean back works great too. It was every thing i wanted.
Comfortable enough to sit in for hours
Easy to assemble, decent instructions, comes with everything you need. Comfortable enough to sit in for hours at a time. I have had it for about 6 months now, it still is comfortable and holds up.
Best purchase of the year
A high quality chair with no bad parts out of the box. Unboxing and assembling experience was pretty straightforward, took 2 people 30 mins combined. Amazing supports, sturdy chair, easy to clean, and fits great in the space. It is comfortable to sit for extended sessions. Really pleased. Probaby my best purchase of the year so far.
A great purchase
I freaking love this chair. The chair arrived much faster than expected. I work from home so I have to sit in this chair 8 hours a day and I don't have a sore tailbone at the end. Also it's roomier in the seat than the average computer chair which I like it as well. Even it offers 3-year warranty. Definitely a great purchase.
Good support
Bought two of these. One for me and one for my son. I was amazed at the quality. I am happy and it gives good support. My son also loves this chair. The arms of the chair can be raised if needed. There is also a height adjustment and a detachable pillow. He said he may never come out of his room again.
Great item got earlier
I purchased this chair for my son who is a game player and also does work on the computer. This chair is of average size and height. It is very comfortable and supports your body perfectly. I have always suffered from back problems as a child. I have sat in this chair several times to do schoolwork at his desk. I was able to sit for long periods of time and when I was done I had no pain at all. It took us 15-20mins to get it together and he was extremely pleased. I have decided to purchase another one for my studio. This chair has a 5 year warranty only need you have an comment on this order. Great item. Will recommend.