Ship From 4 Warehouse
Our warehouse is based in California, Maryland and Illinois. Under normal circumstances, it will take up to 1 working day for your order to be processed and 95% of our orders are delivered within 1-5 working days.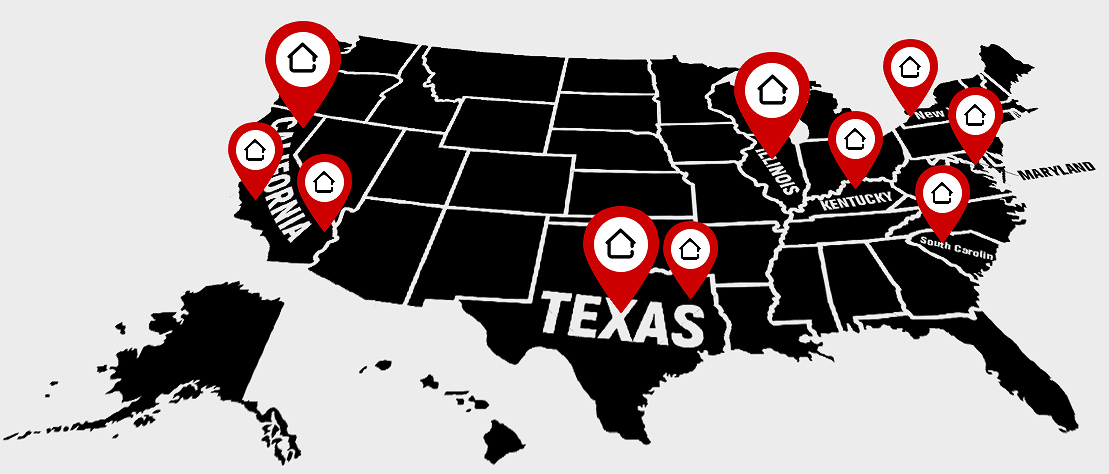 What's In The Box
What's In The Box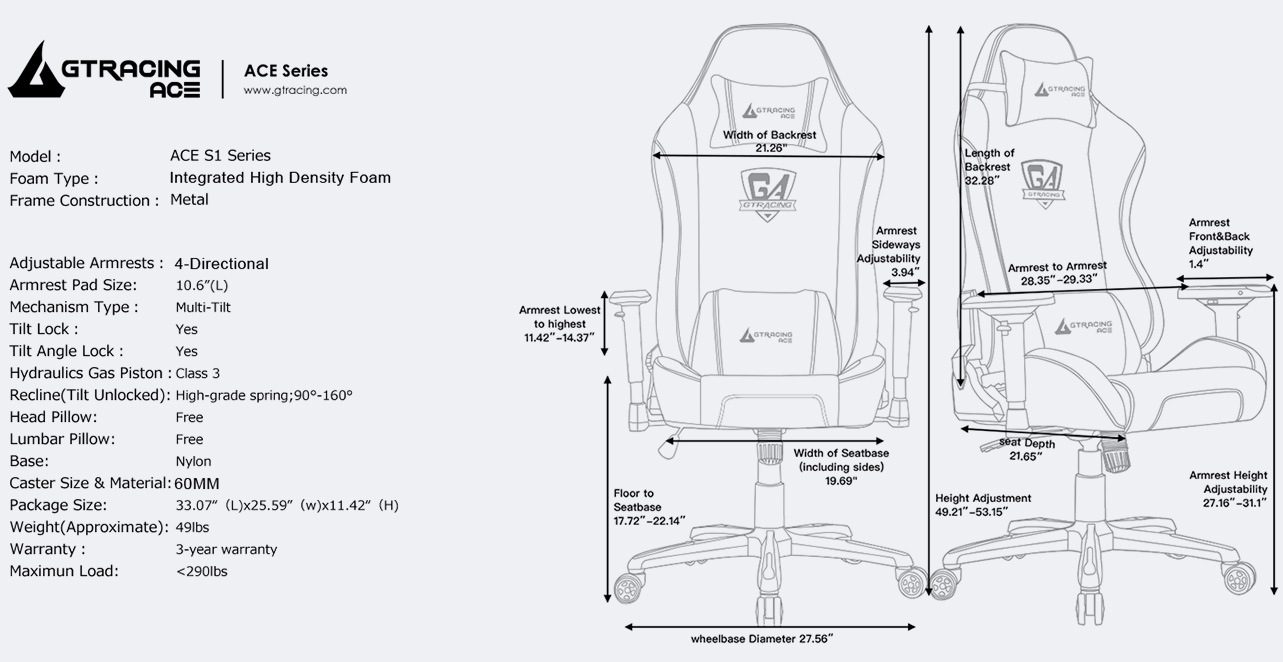 Customer Reviews
Write a Review
Ask a Question
29/07/2020
Tim M.
United States
Good for the price
Hard to find a decent fabric chair with good quality and a long warranty elsewhere at this price. Minor issues include a lack of elastic straps to hold the lumbar pillow in place, and not much ability to adjust the position of the head pillow. The build quality of the chair seems solid.
Totally worth it
This chair is awesome! Was able to put it together quickly with no issues. Chair feels comfortable to sit on for long periods of time, reclines nice and feels good. I bought this chair mainly because of the color and the way it looks. It's a little bit more pricey than the other models and colors, but it is totally worth it. Highly recommend one if you're looking for a gamers chair!
Sturdy, comfortable and great balance
Fast forward to today. I received the chair two days earlier than promised which was nice. The box is well packaged inside and out with each piece bubble wrapped. Assembly was a breeze, instructions were easy to follow, and build time was maybe 10-15 minutes. Day One: sturdy, comfortable (fell asleep fully reclined; good feel when fully upright or in medium recline), great balance. I'll give it a few weeks and see if it matches up with Day One evaluation.
Greatest desk chair
This is the greatest desk chair ever made! SO comfortable! It provides wonderful support for my back, neck and thighs. There is even a neck and lumbar cushion with straps included. Despite its weight and size, it does not take up too much space, not like regular rolling chairs. If you have to sit for extended periods of time, do yourself a favor and buy this chair!
Comfortable for gaming or just working
I gave the chair to my husband for father's day. He is a huge avid gamer. He adores it and was thrilled to see it arrive. Put it together himself easily and loves it. He says it's very comfortable for gaming, or just working in general.
Great Purchase!!!
Can I just say I Love this chair? Came before expected. Assembly was super easy and instructions were on point. As a streamer I spend my hours sitting and this chair is incredibly comfortable I also like that 4D adjustable arms! Even my brother was a little jealous when I got it.
Exceeded our expectations
My husband often use the chair for work and gaming! I stumbled across this chair and decided to give it a try. It has exceeded our expectations, it's very comfortable, was easy to assemble! Definitely worth the price!
Keep my posture
Absolutely love the chair. It is comfy! I am naturally a slouching sloth monster who doesn't care about my posture. This thing forces me to sit up right and keep my head at a decent angle. I've gone from uunga buunga caveman to a somewhat normal basement dwelling human being in a month of using it. In all seriousness, this is quite a comfortable chair. It really encourages good posture.
Love this chair
I love this chair. Here is the PROS ..about this chair...#1 the ease of assembly ..it took literally 15 minutes to put together.#2 Comfort..the back and neck support is Amazing. #3 Looks.. could easily go for double the price. #4 Delivery . Arrived sooner then expected. Literally shipped 2 hrs after purchase...I would purchase from this company again and again.
buy a chair earlier than other one
I would recommend if you want to buy a chair earlier than other one. Click the notify when available then company will tell you when it is available, so I got this order earlier from this way. It owns high quaility including the service. Company sent me a warranty program card with the instruction.