Ship From 4 Warehouse
Our warehouse is based in California, Maryland and Illinois. Under normal circumstances, it will take up to 1 working day for your order to be processed and 95% of our orders are delivered within 1-5 working days.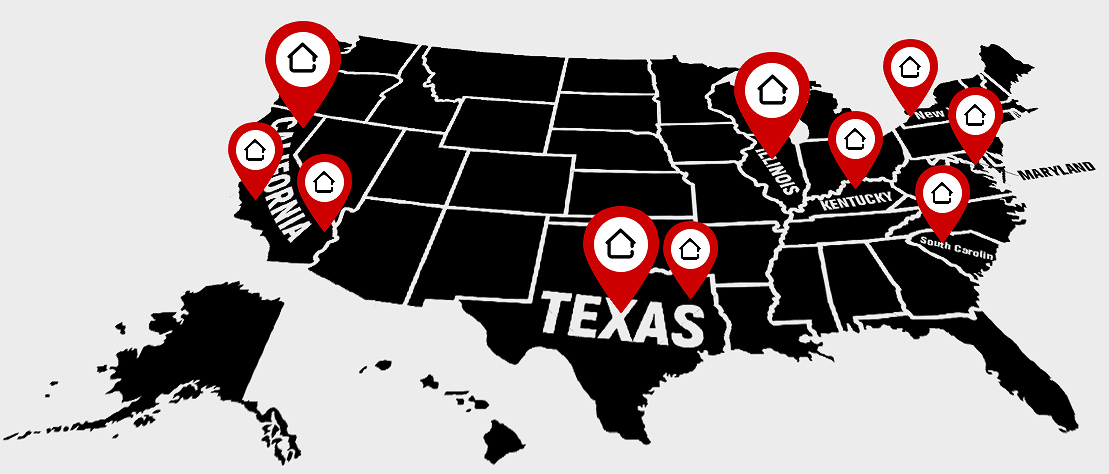 What's In The Box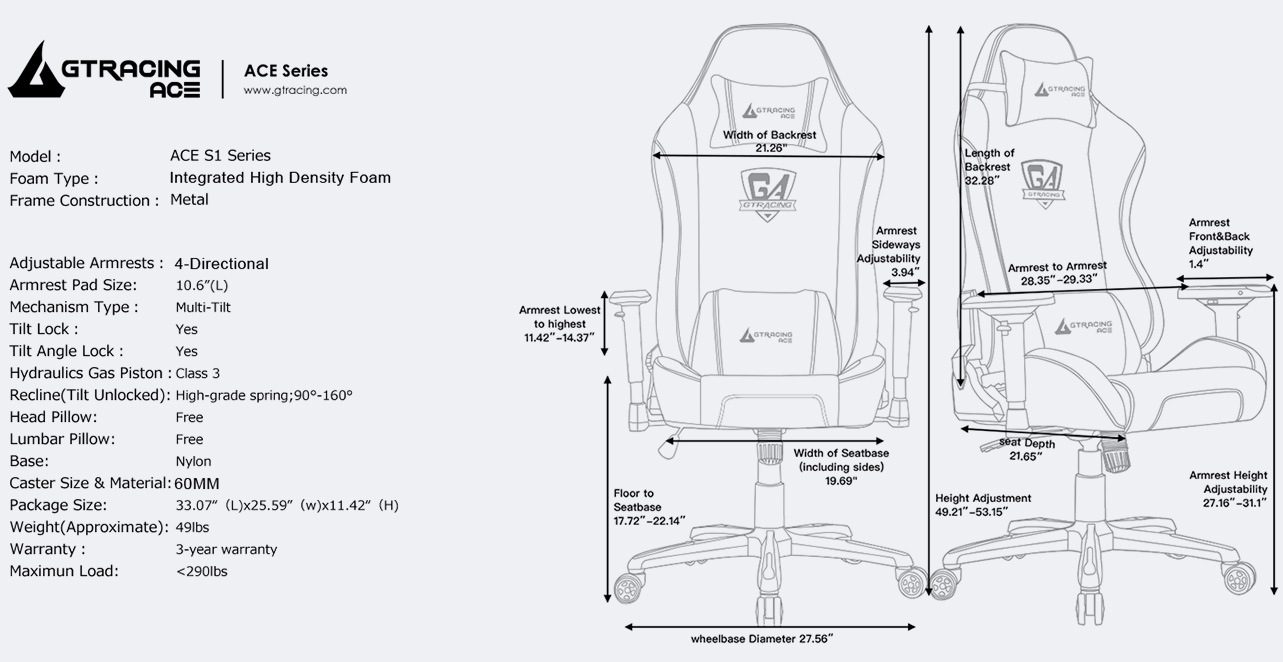 Customer Reviews
Write a Review
Ask a Question
21/09/2020
Kat
United States
19/09/2020
Josh .
United States
Great Chair
The chair arrived fairly quickly. Upon opening the box all the parts were well covered and protected during shipping. The install instructions were very straight forward, very easy to install and glad that it comes with the pillows. After installing the seat is great, pretty comfortable, and the reclining portion of the chair is great.
17/09/2020
Matthew M.
United States
17/09/2020
Matt
United States
Perfect Gaming Chair
So I received this chair a few days ago and all I can say is wow. Best money I have ever spent wish I made the investment sooner everything was fast from the shipping to installation. It's comfy enough for me to pass out in it after a long day of work. The only complaint I have is waking up in the middle of the night to make my way to my bedroom haha.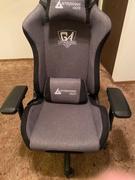 16/09/2020
Dylan E.
United States
16/09/2020
Dylan
United States
Super comfortable and easy to put together
Assembly only took around 30 minutes and is extremely comfortable! Highly satisfied customer!
16/09/2020
Dylan
United States
10/09/2020
Cooper
United States
Great Price for the Quality, Great Warranty
I ordered this chair just before it went out of stock, and I'm glad I did. The design looks super nice and clean, the colors work extremely well together, and everything is as you would expect from the design of a chair of this type. The build looks and feels high quality for the price. The important pieces are metal, the base seems to be made from a very high-density plastic or some sort of metal composite, the foam internals is comfortable, the fabric is soft, and the pillows offer great comfort. Everything that is provided in the box looks and feels on-par with chairs twice the price. Fully reclined, I could probably fall asleep. It probably took me 30-45 minutes out-of-the-box to put it all together, and the instructions are very clear to follow. I have yet to see how it holds up against everyday wear and tear and one or two car trips, but the 5-year warranty more than covers any fears of unintentional part failure. In summary, it's a great chair, and I'm very happy with my purchase.
09/09/2020
Cooper G.
United States
Great Price for the Quality, Great Warranty
This chair has a good build quality with metal parts, a solid base, and comfortable foam interiors. The fabric is decently soft to the touch and looks great. The features you get are only comparable by $400 chairs. Easy out-of-the-box installation with all of the tools you need included (it took me roughly 30-45 minutes to assemble by myself). I don't know yet how it will handle the wear and tear of everyday use (and possibly a few trips by car to a new house), but the warranty puts my mind at ease. Very happy with the product, good quality for what you're getting it for. The wheels work well on my dense carpet.
25/08/2020
Khanh
United States