Ship From 4 Warehouse
Our warehouse is based in California, Maryland and Illinois. Under normal circumstances, it will take up to 1 working day for your order to be processed and 95% of our orders are delivered within 1-5 working days.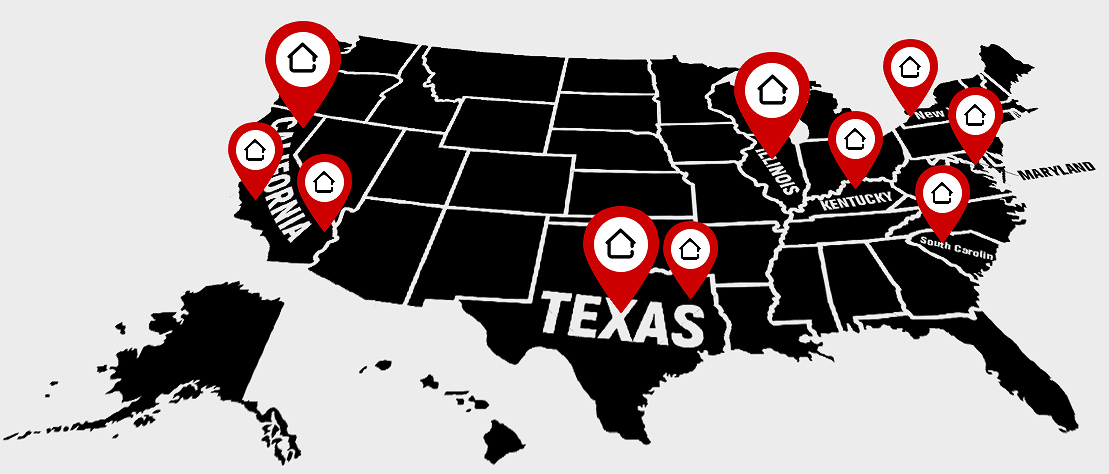 What's In The Box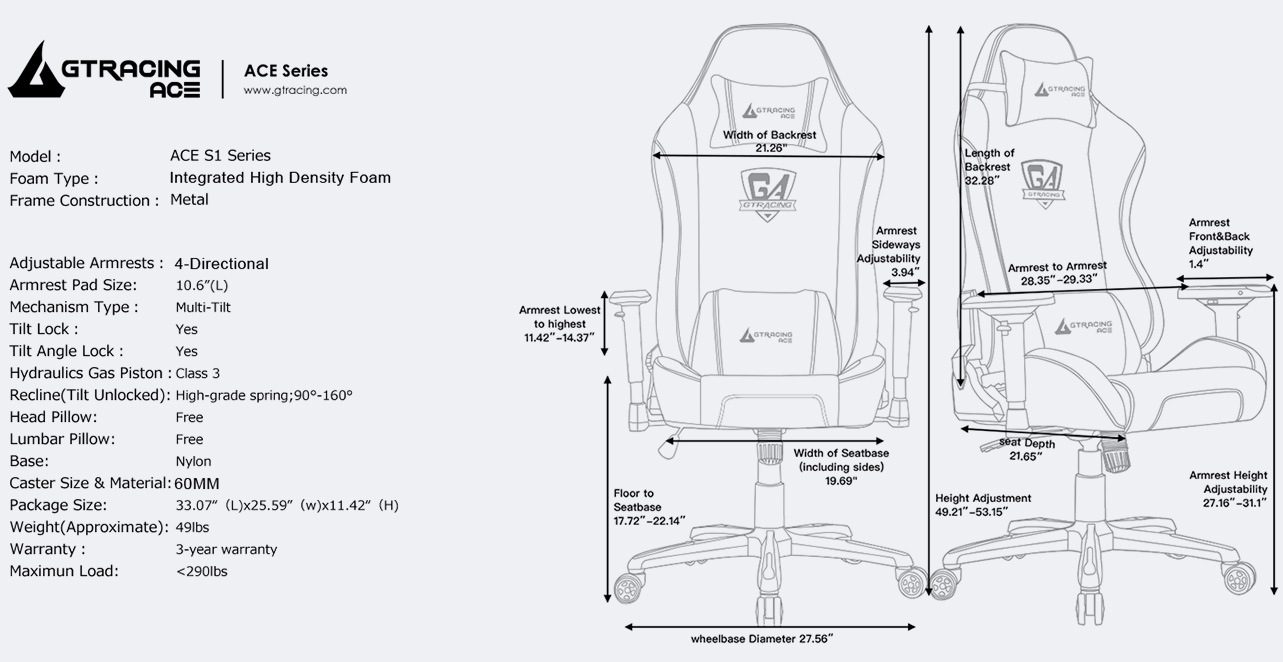 Customer Reviews
Write a Review
Ask a Question
11/10/2020
Cesar R.
United States
30/09/2020
Paula L.
United States
Awesome!
First off the shipping was fast! The chair itself, was easy for this grandma to put together for my granddaughter. The recliner and raising the seat up and down work perfectly. I used the chair the first day to test it and found it very comfortable. My granddaughter has since been using it and says it is the best! The material seems sturdy and the armrests are comfortable. The lumbar pillow is great but the headrest pillow seems a little too puffy to use on a regular basis. Perhaps my height has something to do with the pillow not feeling right, I am 5'3". All in all, this was a great buy!
Really comfortable
It was easy to assemble. It's straight forward enough. The PU Leather (whatever it is) seems suprisingly thick and durable compared to some other chairs that I have had. It should hold up well. The chair leans back at angle where you can kind of half sleep on it while gaming. It is really comfortable. I am certainly happy with it.
Build quality is exceptional
We just purchased this chair, it came in less than a week. No missing parts and was packaged great. Easy to assemble (took me less than 35 minutes) The build quality is exceptional. The neck pillow is a welcomed touch, and the lumbar support does it's job. And sometimes I get tired and want to lay back while reading or watching a video and the reclining option is a godsend, especially when that laying back turns into the need for a nap. Love this chair.
Comfort and function is amazing
I am putting together a game room and I have chosen these chairs as the seating for the room. The chair shows up way earlier than expected. The comfort and function of this chair is amazing. I like the reclining, the soft leather, the lumbar support, the headrest... The seat base is wide and deep, very roomy. I'm actually feeling lucky it came in such a decent condition... I would recommend this chair, even for people near the weight limit of the chair.
Wonderful chair
I bought this for my sewing room. The chair is definitely a major upgrade from my last desk chair. It works as described. I LOVE this chair. Overall this is a wonderful chair and it was easy to put together. Supper comfortable!
Pretty amazing
I'm only 140lbs so this chair holds me well and feels comfortable even after sitting for a few long hours days in a row. Easy to put together. Bonus, we didn't know it provides 3-year limited warranty when we bought it! This chair is exactly what I was looking for with a plus.
Super comfortable chair
My wife ordered this to do her school work. She likes it. She says it's a lot more comfortable than chairs she owned for double the price! Well built and sturdy. It does come with 4D adjustable armrests! So far so good!
Would recommend
Had it for a couple of days, so far so good. Putting it together took slightly over 30 minutes doing it by myself, but wasn't difficult at all. The stitching is perfect on my unitI. I have sat for 3+ hours in it and still felt comfy. I would recommend.
Comfortable and in style
I bought this chair to replace an old gaming chair i had been using that had finally broke for the last time. This chair is very comfortable and easy to build! Its seat, and back rest has a soft cushion, almost like a memory foam type feel that doesn't harden. I highly recommend it to the gamer's out there that want to stay comfortable, and in style!