Ship From 4 Warehouse
Our warehouse is based in California, Maryland and Illinois. Under normal circumstances, it will take up to 1 working day for your order to be processed and 95% of our orders are delivered within 1-5 working days.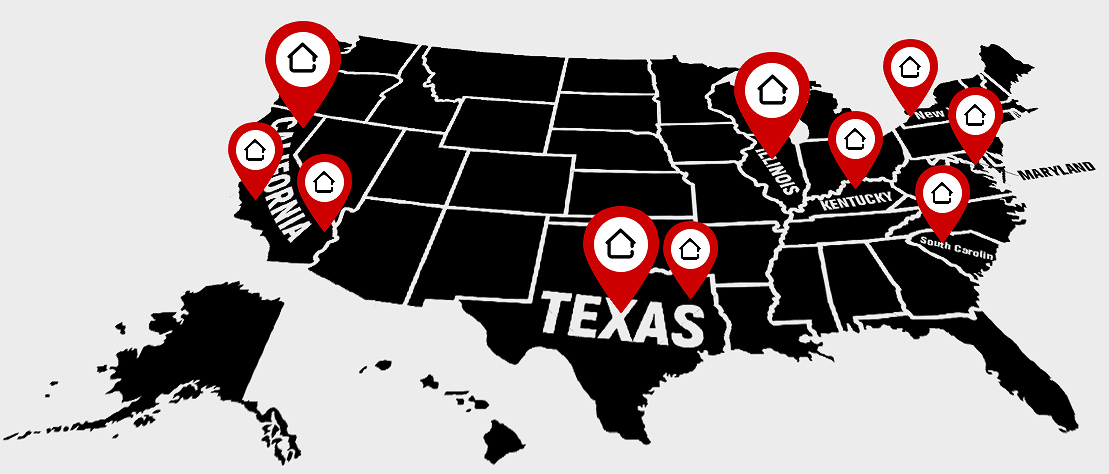 What's In The Box
What's In The Box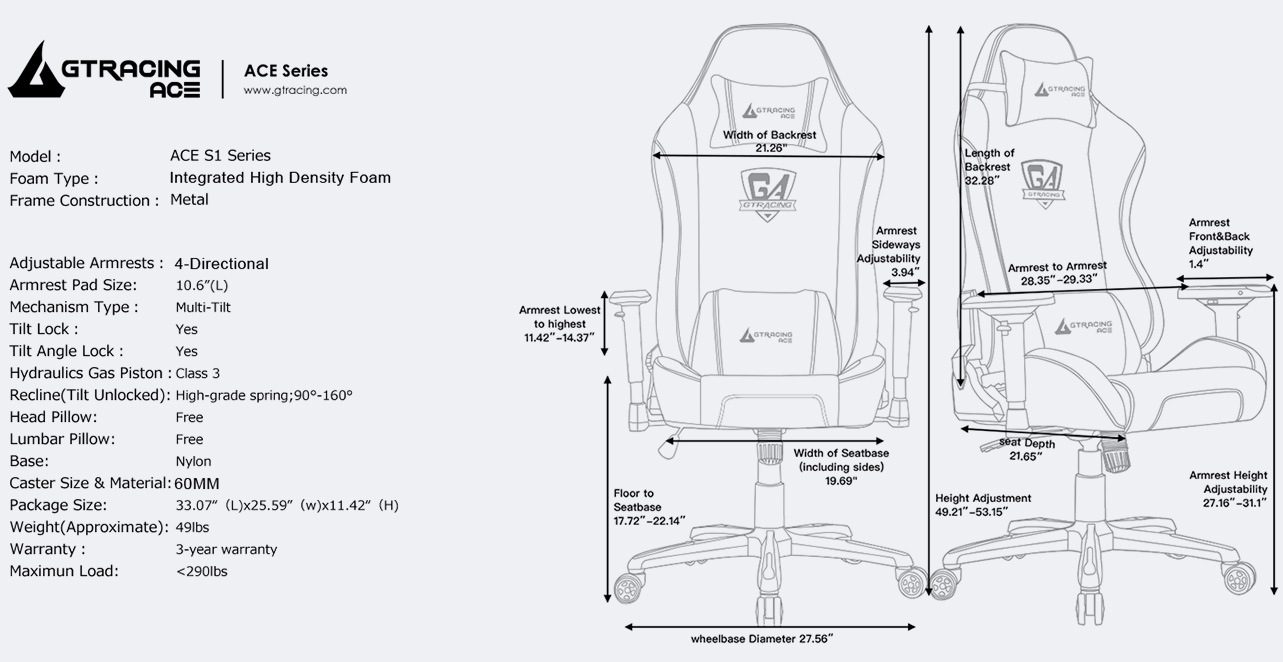 Customer Reviews
Write a Review
Ask a Question
26/07/2020
Ernest G.
United States
26/07/2020
Ernest G.
United States
10/10 would buy again
Quick and easy assembly. The material is fairly resistant to sweat and dust, easy to clean. 10/10 would buy again. The lumbar support, head pillow, 4D armrest, and reclining features all make this chair so amazing.
Really like this chair
Just got it today. Pleasant surprise. It looks good. Great when fully reclined. I really like this chair when gaming. I can use it for work at the desk as well.
22/06/2020
Christopher A.
Great quality chair
Installation took about 30 mins. We call it the dentist chair because this thing can lay all the way back and adjusts in all directions. Great gaming chair and works just fine at the computer desk as well. It does included a head rest and lumbar support. The rollers are very smooth and quiet. Overall great quality chair that also looks cool too.
Decent quality
Gaming is my job and I have to sit all day. This chair is much more comfortable than my old one. It was easy to assemble. Took about 20 minutes. Quality is decent. I like it and I'm happy.
Absolutely love this chair
This chair is cool. It's super easy to put together and quite solid. I am on my computer for hours working on Films, Photography, graphic designs, etc... and this is exactly the chair I needed. I love the fact that it has back and neck support. It works wonders! I absolutely love this chair!
Amazing chair
Chair was super easy to setup, it's super comfy and it's a great fit. I wanted an actual gaming chair since I'm an active gamer and stream here and there. In terms of support, the padding is amazing. Overall I really like this chair.
Love the chair
My husband works from home and was in need of an office chair. He put together in about 20 minutes. Looks great. No noises or problem rolling around. The chair is totally normal sized and my 6'3 husband fits in it perfectly!
Super comfy
I have a job where I work from home so I use it for 8-9 hours a day and I couldn't have asked for a better chair. Assembly is very easy for someone who can follow directions. The little pillow I can put just behind head to give perfect overall support all day. It has a wide seat for people that may have hips. Super comfy, great deal, great sellers, I would highly recommend.