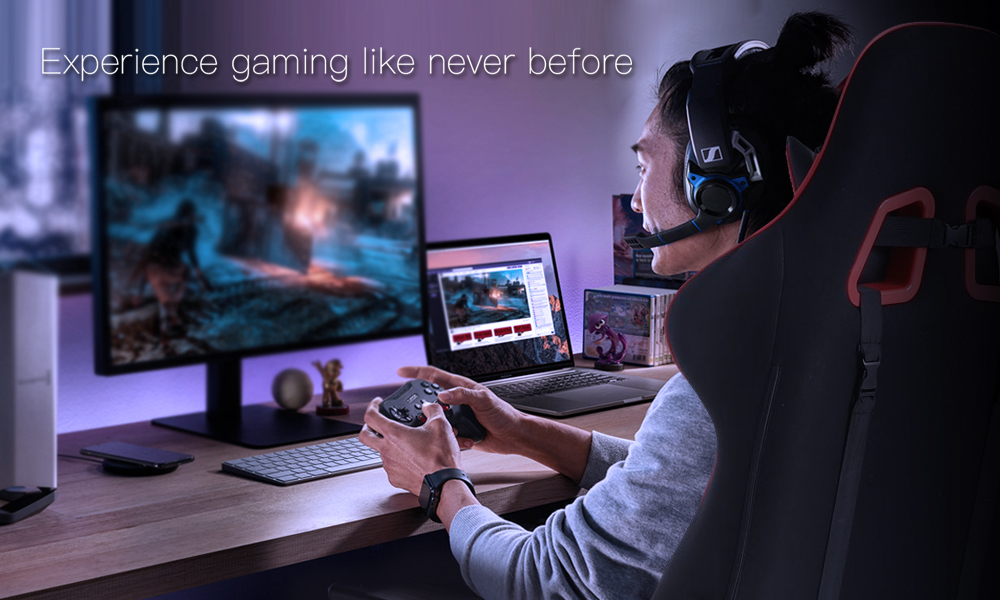 Headrest Pillow

 

Fitting headrest cushion for more comfort.

 

 

ADJUSTABLE ARMRESTS

 

Raise or lower it the height to fit for your arm freely.

 

 

FULL-LENGTH COMFORTABLE BACKREST

Thick padded backrest you can lie down completely are perfect for relaxing.

90~160°RECLINING AND ROCKING

You can effortlessly sit at 90°-160° safety angle and lock or unlock its position whenever you want.

PU Leather


The breathable materials gives you a more comfortable experience.

CLASS 4 HYDRAULICS

Class 4 heavy duty KGS gas lift—best in class for consistency, stability, and safety.