It ADAPTS, it LOCKS
The auto chasing mechanism not only does it fill in your lower back and lift your spinel You also have the option of unlocking the lumbar to give you the ability to flex and move with your body while flex and move with your body while still being supported
Reduce Lumbar Pressure up to 50% from Long Time Sitting

Adjust the sitting position with 5 locking positions and experience a new way of sitting like you never had before.

Fully Adjustable Headrest

The headrest can be adjusted within a 30° angle and a 2-inch height to provide the most comfortable position for your neck.

Ultra-breathable 4D Mesh

The advanced 4D mesh provides excellent ventilation so you can make the most of your relaxation. GTRAICNG ergonomic chair allows air to flow in and keep you cool and dry, even in warm climates.

96°-106°-116°Backrest Tilt (Lockable)

The seat can be tilted back and locked in 3 different angles. Perfectly support your work and play.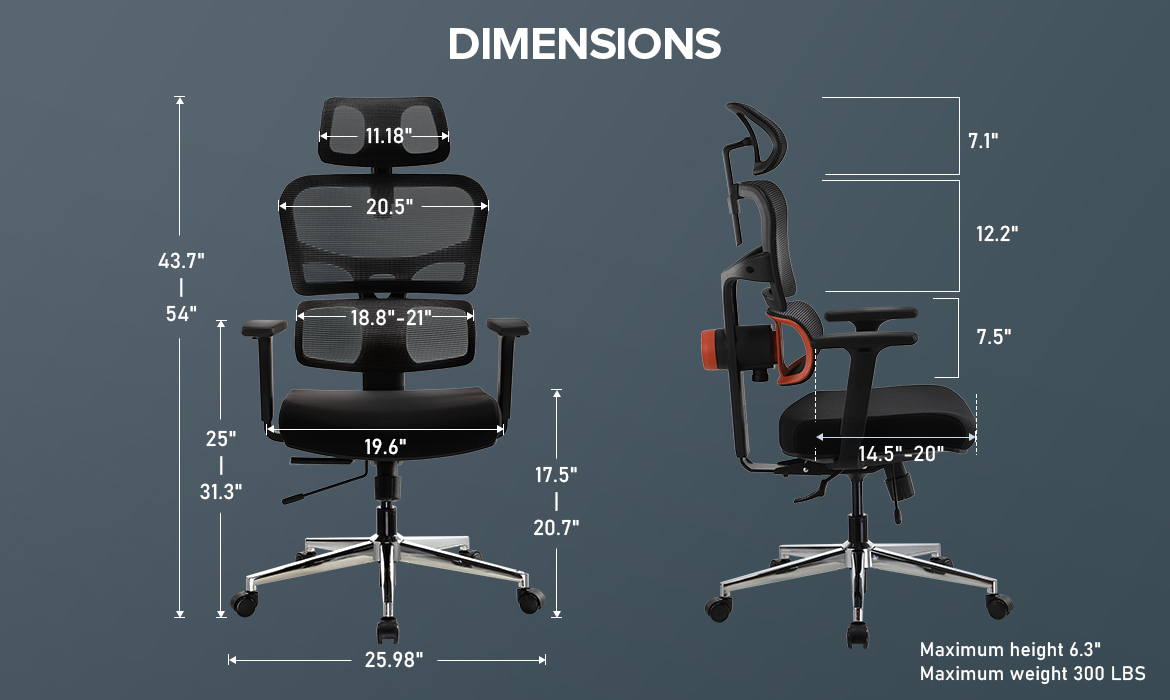 Review Video