Our Commitment To You.

Quality isn't easy and a good gaming chair needs to be constructed by a team that actually games regularly. This is where we come in, we are a team of engineers, designers and overall technology experts who are also hardcore gamers. We know exactly what was missing in gaming chairs today and have constructed a series of gaming chairs that fill that need.

Ergonomic Design: All our chairs are designed ergonomically, meaning that they perfectly align your neck and spine for optimal position while seated for a long time. Our chair perfectly curves to your back for an ideal lower back lumbar supported to keep you positioned in the right posture all the way through.

Adjustable Arm Rests: Regardless of height or weight, we needed to make sure that for you to be perfectly comfortable that your armrests are adjustable, we did that for you.

170 Degree Recline: A stable and sturdy recline system was engineered by a team who calculated that 170 degrees were the most optimal recline angle for you to enjoy comfort while still keep your body in the best position for it.

Mesh and Cushion Support: Our comfortable mesh fabric allows for breathability and comfort while seated during those long sessions. Your hips and bottom will thank you later.

Sturdy Construction: A powerful metal frame braces gamers of all weights and sizes for a strong finish so you never need to worry about whether or not those extra bags of Doritos will be too much for your gaming chair to handle

Headrest/Footrest: All our chairs come equipped with a comfortable cushion that supports your head, while some of our chairs opt in for a footrest for the extra comfort while seated.

GTRACING has considered every aspect involved in making sure that every detail in the perfect gaming chair was accounted for. Our quality is next to no one and we take pride in bringing you gaming chairs that are built with love and care.
Ship From 10 Warehouse
Our warehouses are based in
California, Maryland, Kentucty, South Carolin, New York and Illinois.
Under normal circumstances, it will take up to 1 working day for your order to be processed and 95% of our orders are delivered within 1-5 working days.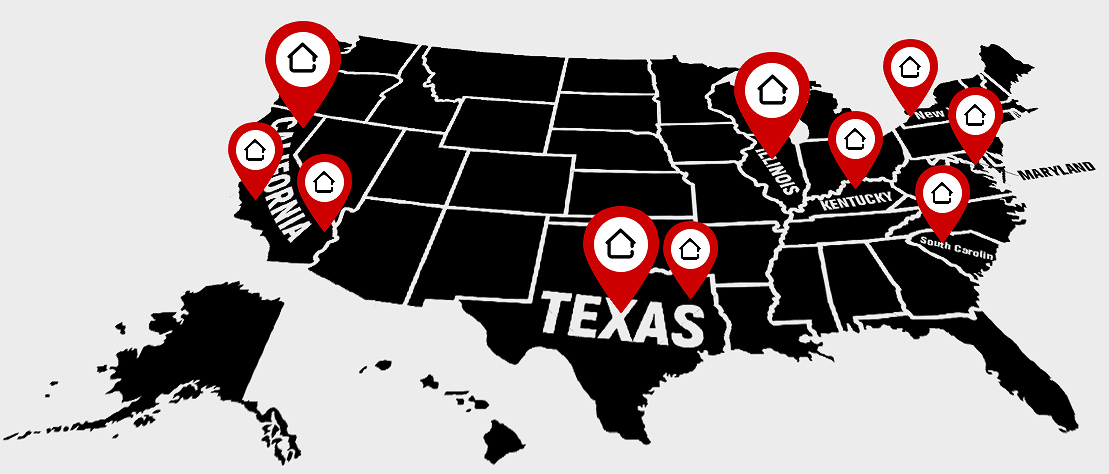 Customer Reviews
Write a Review
Ask a Question
21/08/2020
Joe H.

China
Cheap cheap product
I bought this to use with my computer and I just put it in the usb and it worked.
21/08/2020
Jackie C.

China
Great audio with cheap price:)
Bought this for my switch to connect with audio gaming chair. It works well. The price is beautiful. LOVE IT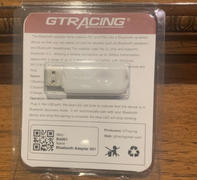 CR
26/07/2020
Christopher R.

United States
Fantastic, comfy chair with great audio!
I've been using this for a few months now, purchased mainly as a chair so I can work from home rather than just a gaming chair. This is incredibly comfortable, but after a long day - a really long day - there are times where I feel like I've squished this seat because I very clearly feel the framework/plate underneath. After using this for a couple months as well, since I normally "sit up" while working, I feel like the chair has somehow adjusted as I have a slight rocking back and forth now. I honestly think part of the issue is me though, I carry more than a few extra pounds - still under 300, I guess around 270 at the time I'm writing this but pretty sure I was closer to 290 when I first got it. The foot rest is fantastic and the chair can lean back quite far - I find it easy to take a nap in or even just lean back and relax for a while. Sometimes it's dangerously comfortable. :) The audio quality is great, I've connected various PCs, phones, tablets at this point and all seem to work just fine. I haven't had the option to test the PS4 audio for a while since we moved and the PS4 is buried somewhere still, but everything overall seems plenty loud and quite clear. Overall I feel like this is a great chair for less money than others on the market. Well worth the investment, even the extra $15 or so for the Bluetooth transmitter so you can connect systems that otherwise wouldn't. I realize this won't last me "forever", but I feel like I can get years out of this.